Kevin Thomas
CEO/Founder Alternative Labs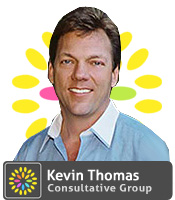 When it comes to nutrition and product development, Kevin is recognized as a leading industry expert. For more than 30 years, he has been studying and researching the different affects of nutrition on humans and animals. Kevin devoted his first 12 years in the industry to perfecting and developing pet-related supplements that dramatically increase the health of dogs and cats. Following an extensive career in research and production of enzymatic nutrition and food based nutritional concentrates, Kevin decided to devote his efforts on researching alternative medicine for the treatment of cancer, diabetes and age associated diseases.
Currently, Kevin is the founder and CEO of his own manufacturing company where he devotes his life's work to the global research and development of natural alternative healing remedies. His team is comprised of some of the most highly experienced and industry-educated professionals, chemists and doctors.
Central to his success is Kevin's emphasis on a hands-on, one-on-one relationship with customers from formulation to distribution for each individual product. This philosophy ensures that he provides high-quality, unique products with top-of-the-line, fresh ingredients. Kevin and his family live in Naples, Fl.