Robert Di Marco
CEO/ Co-Founder X8 Brands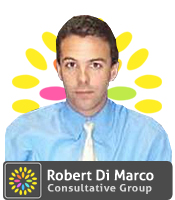 Mr. Di Marco has been a Founder, Officer, and Director of public and private companies serving the capital markets, commodities, media, and ecommerce markets for over twenty five (25) years. His business experience also includes the management and growth of businesses and investments in markets outside of the U.S., including Europe, Saudi Arabia, Russia, North, Central and South America, Europe, GCC, West Africa, Russia, India and China. Mr. Di Marco's has extensive experience in developing on-line enterprises.
In 1997, Mr. Di Marco was an early pioneer in the digital media and on-line affiliate marketing and traffic market. As a Founder and Managing Partner at AZURE, Mr. Di Marco was responsible for the development of a robust affiliate sales network consisting of 10,000 active on-line marketers and serving over 1TB of media. During Mr. Di Marco's tenure at AZURE developed innovative traffic generating and sales conversion campaigns and technologies for its clients. AZURE was an early adopter of providing its clients with an integrated online marketing strategy; including the use of social network marketing, viral marketing, SEO, direct response, and traffic networks to drive sales for its proprietary products as well as create value for its clients. Mr. Di Marco sold AZURE to Twisties in 2008. In 1998 Mr. Di Marco also co-founded and was a principal investor in eActive, an e-commerce technology development company to provide solutions for on-line marketing companies and brands. Originally founded as West Palm Beach Technologies, eActive developed and launched its first product, Transactional Multimedia Platforms in June 2000 and filed numerous patents for its internet marketing technologies which are still in use today. eActive' s customers included ABC Television Networks, Sony Entertainment, Disney, and Fila Sporting Goods, Avenue A, Duke University, NASCAR, among others. In 2000, eActive was sold to Azkoyen Group, SA (formerly Pentasel), a French Conglomerate. Prior to AZURE and eActive, Mr. Di Marco held C-level positions, Sumpraxis Inc., and Joseph Roberts & Co. Investment Bankers, a $50MM IB firm.
Mr. Di Marco was instrumental in the landmark restructuring case of Standard Oil and Exploration of Delaware, Inc., which approved a new financing technique for raising capital for companies in Chapter 11 proceedings. In 1999, he was appointed by Dr. Arthur E. Turner as "Entrepreneur of the Year" and in 2000, Florida Trend nominated him as one of the "Top Up and Coming CEO's of South Florida". Mr. Di Marco served on the board of the World Trade Organization, the Athletic Board of Florida Atlantic University. Mr. Di Marco was also founding member of the Internet Coast in South Florida. A native of the United States, Mr. Di Marco attended Nassau Community College and St John's University and also is a graduate of the NYC Police Academy.
Mr. Di Marco has also held numerous federal licenses in Finance and Commodities and has completed PLI certifications specializing in investment banking, private finance, safe harbor, corporate ethics and international finance. He is presently based in Palm Beach Gardens, Florida.